China steppes up environment protection
09-05-2006 12:41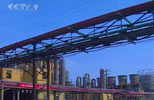 China is making huge efforts to protect its environment as the economy is growing fast...In February, the government issued a provisional regulation on disciplining dereliction of duty in environmental protection activity.And beginning in May, a law enforcement inspection group was sent by the National People's Congress Standing committee to conduct a nationwide inspection. However, recent survey and investigation show that more efforts are still needed for substantial progress.
China's top enviromental watchdog launched last Friday investigations into six of the nation's most notorious polluters.The county government of Xin'an in Luoyang of central China's Henan Province and the municipal government in Jinhua of East China's Zhejiang province are in the list announced by the State Environmental Protection Administration.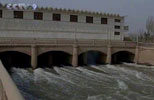 Deputy Researcher of Chinese Academy Social Sciences Li Yujun said:"The onging probe focuses largely on cases of local government's hazardous environmental policies and attempts at protectionism.We can see that the law enforcement of environmental protection is strengthened."
SEPA and the ministry of Supervision held their first round of joint investigations into four pollution cases this February. During the six-month probe, 42 factories were forced to upgrade their enviromental protection technologies, while another factory was closed down and two otehrs remain in the process of installing and testing equipment.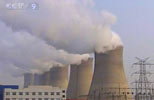 A report delivered in August at the NPC standing committee showed that the level of envrionmental pollution in China is still on the up but at a slower rate than before. The environmental authority has called for amendment of the environmental law.The current law was enacted in 1989 and has not been revised since. China has set a goal of cutting pollution output by 10 percnet, adjusted for economic growth, over the next five years. A nationwide network for environmentla inspection will also be set up by then.