China to vaccinate all poultry against bird flu, two new outbreaks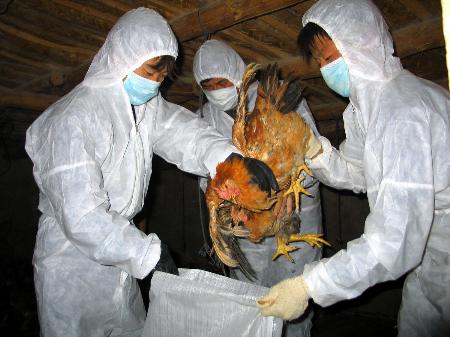 Shanghai. November 16. INTERFAX-CHINA - The Chinese government announced yesterday the country's entire poultry population will be vaccinated against bird flu just as two new cases were reported in the Xinjiang Autonomous Region.
Jia Youling, the Ministry of Agriculture's chief veterinary officer, said the government would cover 20% of the cost in eastern China, 50% in the central part of the country and 80% in the west. The local governments will have to cover the rest of the cost of the vaccinations.
Additionally, the Chinese government yesterday reported two new bird flu outbreaks in Zepu county and Urmuq county in the Xinjiang Autonomous region, raising the number of outbreaks in China to 11 in one month.
The ministry said 1347 birds were found dead in Zepu county and Uygur county on November 9. The National Bird Flu Reference Laboratory confirmed the deaths were caused by H5N1 strain of the bird flu virus. In an effort to control the outbreak, 322,500 poultry were culled within 3 kilometers of the two outbreak sites.
The government is still investigating with the World Health Organization whether three people, including one girl who died, may have contracted the deadly virus.
"The two Hunan patients, the girl who is dead and her brother, are quite relevant to the human bird flu case," Qi Xiaoqiu, the director of the bureau of disease prevention and control of China's Ministry of Health was quoted as saying by a Chinese news agency.
Initial tests by the local government were negative on the boy, but further tests by National Center of Disease Prevention were positive. Qi said something might have been wrong with the samples collected.